We do accept the following insurance
Medicare
Anthem
BlueCross / BlueShield
ComPsych
We will provide a super bill for you, if your insurance is out of network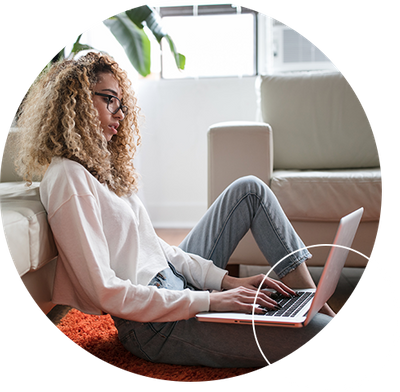 I Work With Individuals, Families, & Groups
We specialize in handling insurance claims for you
Contact your insurance provider to confirm that mental health is on your plan
We can provide a super bill to you if you have a out-of-network plan
We have a billing specialist to ease the process
We accept all major credit cards for your convenience
We will process the payment for you with no additional fees
Double Check
Services may be covered fully or in part by your health insurance plan. Please be sure to check your coverage carefully to ensure the best possible experience. Here are a few tips to ask your provider...
We accept all major credit cards, Venmo, and PayPal for your convenience
We will process the payment for you with no additional fees.
RATES WILL VARY WITH INSURANCE AND SELF PAY
60 MINUTE SESSION $165 - $260
45 MINUTE SESSION $105 - $240
30 MINUTE SESSION $75.00 - $195
Important Financial Definitions:
Self pay is a rate for non-insurance clients
Deductible is the amount of the loss which the insured is responsible to pay before benefits from the insurance company are payable.
Co-Insurance is the percentage of costs of a covered health care service you pay (20%, for example) after you've paid your deductible.
Co-Pay is a flat fee that you pay on the spot each time you go to your provider
Financial and Cancellation Agreement
Policy
1) All payments should be made at the time of service via credit card, cash or check. If special arrangements need to be made, please let me know prior to the appointment and we can work out a payment agreement. A credit card will be requested at the initial assessment and I will keep it on file. I will not charge the card until I notify you with exception of the co-pays, which are dictated by your insurance plan. If you would like to make payments using another method, please notify me at the beginning of each session.
2) The late fee policy will be upheld without exception. The policy is part of the informed consent signed when starting in the practice. It reads: If you are delinquent with payment, there will be a $25 late fee after 30 days, and assessed once a month thereafter until the bill is paid in full. For payment plans, please notify me and we can discuss how this will work.
3) Failure to cancel an appointment at least 24 hours in advance will result in an $80 fee assessed to your account. The fee will be charged to your credit card for the missed appointment in the amount of $80 unless otherwise discussed. Payment for the missed session will be requested on the same day of the missed appointment. Please notify me via text message if you need to cancel.
I accept Blue Cross Blue Shield of Georgia, Anthem, Medicare and ComPsych. Insurance and co-pays are dictated by your insurance provider. Your insurance will be verified by my billing representative. All co-pays are due on the date of your appointment. If there is a deductible, you will be responsible for the out-of-pocket cost, which will go towards your insurance deductible. The insurance company cannot be billed for missed appointments. If you have made financial arrangements for payment, we will evaluate every three months.
Please contact Michel Bordeau, LCSW (information above), or Kristina Mason (billing specialist) at kristina.billing.assist@gmail.com or (678)736-1025, with any billing questions or concerns. Signing this agreement also acknowledges permission for Kristina to handle financial information and communicate with you and your insurance company regarding your care on behalf of you and me.