Meet Michel
Psychotherapist & Functional Nutrition Coach
MICHEL BORDEAU, MA, LCSW 
Hi, I'm michel Bordeau and believe me I've experienced what you are experiencing, and what you are coming here for. I have gone through the struggles of feeling like feeling getting old is inevitable. I have, but I don't anymore. Today, I feel younger and more energized than 5 years, 10 years, or 20 years ago. Dare I say ageless!
What changes have I made in my life to feel this invigorated?
I learned to be attentive of my body and mind's abilities to self-heal.
I incorporated day-2-day winning habits in my lifestyle.
I figured that waiting for tomorrow to take care of myself is what aged me.
I began to see what the philosopher Seneca meant when he insisted that waiting until retirement to enjoy life was a losing proposition. By then we may no longer have the mental and physical stamina to enjoy anything. What a waste of time. Why waste another minute of life, it isn't getting any longer?
In order to feel and be in the best mental and physical shape of my life, I developed the winning habit of focusing on the now. I let go of the aging habit of postponing loyalty to myself until the next day. Or the next. And the next. You know exactly what I mean.
I learned to treat today with intent: eat well, play well, love well today! And enjoy looking back at a good day, the next day! In a way, tomorrow is meant to be about smiling on what we did the day before. It is not about guilt tripping about what we did not do.
In the past 20 years, I helped hundreds of people transform from feeling stuck in life, anchored in fears, to being free and energized, liberated by the many possibilities that being true to themselves offered.
I witnessed people improve their relationship to themselves and to others and to the world.
I saw them become a powerful force in life, at school, at work and at home.
I watched and guided them grow into their amazing loyal, in the now version, teaching them that the best way to enjoy a rich life tomorrow is to make a hard commitment to today. And to never wait. Never!
Without your knowledge, sorry,I have decided that your final transformation is my mission. I want to have that impact in my life. I want to have that impact in the lives of people driven to change who need the winning support teamster(s). Why?
Because I know from personal experience that if you have tried and failed, it doesn't mean that the desire to succeed is gone. No. It means that you have yet to find winning habits that work now and will work tomorrow. If you are the right candidate for the Loyalty2self impact approaches and if our community is the right space for your transformation, losing traction won't happen anymore!
I will help you balance body and mind so that you can finally feel like yourself again. Our loyalty2self impact solutions are designed to do just that and do it well!
Remember that we don't gain weight alone, we don't lose energy alone, we don't feel old alone. Yet sadly, we internalize failure alone. And that is not fair. We may feel frustrated about our failures alone but we must work together to fix them. Once you invest your time in the Loyalty2self community you will never feel alone, even when you experience setbacks.
You will feel the energy of the personal attention, and the support of the Loyalty2self community, and it will be contagious. Within 12 weeks, you will feel fearless, weightless, and ageless again. And forever.
I am thrilled to coach people who are energized by new winning habits. I truly believe that if you are ready to clear the last few hurdles to feel like yourself again, we are meant to meet. I equally believe that like minded people succeed together. No question about that.
In the past 20 years, I loved hearing clients tell me "I never thought I could do it", "I'm in control of my life again", and "I know what to do now." And what I love the most is watching the same people have a tremendous impact on heir family and friends and even their co-worker. Ageless energy is contagious. As it should be!
Psychotherapist & Functional Nutrition Coach
Michel founded The Generative Therapy Center in 2015 to provide comprehensive holistic counseling and coaching for families, couples, and adolescents. He is trained in DBT, CBT, TF-CBT, TF-GT (Trauma focused grief therapy), and has over 20 years of combined experience in psychotherapy, career and academic coaching, academic counseling and college teaching. He's worked in university, hospital, agency, and private practice settings. He offers services in French and English. He is an energetic practitioner whose Socratic approach is intended for clients who are ready to turn small steps into giant personal strides.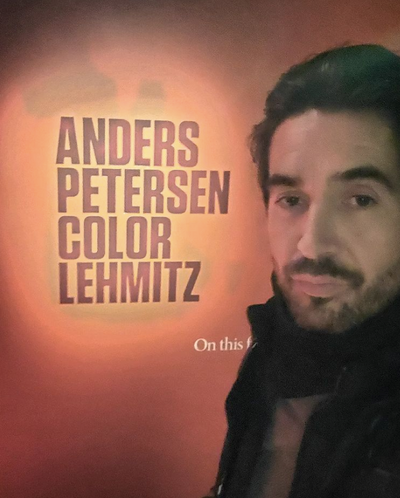 "Do you know what narcissistic abusers fear the most about us? When we re-brand ourselves without limitless terms, as if to punch the mirror of their obsessive vanity to free ourselves. Go ahead, re-invent yourself, a few jabs first, well-placed hooks, and maybe one day an uppercut!"
Michel Bordeau
"At the Generative Therapy Center I help clients gain insight and awareness about the root cause of their life challenge(s) and then we collaborate to find a renewed and liberating sense of purpose and healthy sense of self. "